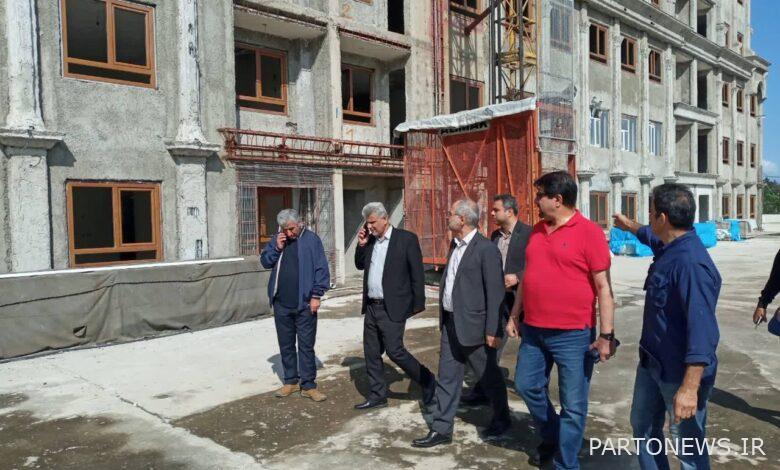 According to the Arya Heritage report and quoted from the public relations of the General Directorate of Cultural Heritage, Tourism and Handicrafts of Gilan, on Sunday 23 October 1402, Hossein Sari, Advisor to the Minister and Director General of the Ministerial Area, accompanied by Wali Jahani, Director General of Cultural Heritage, Tourism and Handicrafts of Gilan Province and Rafiei, Head of the Association of Travel Service Offices, from the hotel project Five star Eurostar visited the city of Chabaksar.
While visiting this project, the Director General of Gilan Cultural Heritage said: This visit was carried out in order to review the implementation process of the project, remove its obstacles at the national and provincial levels, and follow up on the funds needed to accelerate the completion and operation of this five-star hotel.
Jahani added: The five-star Eurostar hotel is located in Chabaksar city and on the banks of the Achiroud river, which is running with 85% physical progress, and the amount of investment for this tourism project is estimated at 8 thousand billion Rials.
He stated: This hotel is built on a land of 2500 square meters and has an approximate area of ​​15 thousand square meters and is located on 10 floors and has 108 2-bedroom apartments and it is expected to create jobs for more than 50 people.
end of message/