car
Economical
This Quick model became more expensive by 20 million! / New Quick price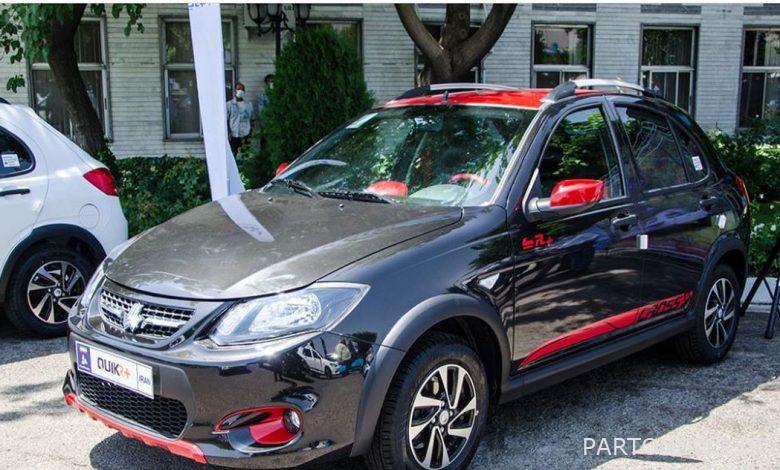 Online Economics – Solmaz Mohammadi; Price Quick The gear R model 99 has reached 208 million tomans, which is 8 million more expensive than last week.
The price of Quick Gear 1401 has reached 220 million, which has increased by 12 million in two weeks. The price of Quick Gear R model 1401 has been announced at 227 million, which means an increase of 20 million over the past 37 days.
Quick Gear S model 1400 is also bought and sold for 223, which has become more expensive by 7 million in a week. The price of Quick Automatic Plus model 1400 has reached 299 million Tomans.
It should be noted that the online economy does not interfere with the prices. Iranian and foreign cars may be bought and sold in the market under the influence of various factors with a slight increase or decrease in price.
Market price of Quick cars (November 1401)

brand

model (year of manufacture)

Performance (km)

price (tomans)




Automatic plus

2019 Saipa

Zero

289,000,000




Automatic plus

1400 | Saipa

Zero

299,000,000




Automatic plus

1401 | Saipa

zero (representative price)

278,040,000




Automatic plus

1401 | Saipa

Zero

307,000,000




manual

2019 With steel rim – Saipa

Zero

200,000,000




manual

1401 | Domestic car – Saipa

zero (representative price)

168,242,000




manual

1401 | With steel rim – Saipa

Zero

220,000,000




manual

1400 | With steel rim – Saipa

Zero

208,000,000




Gear R

2019 Saipa

Zero

208,000,000




Gear R

1400 | Saipa

Zero

218,000,000




Gear R

1401 | Saipa

Zero

227,000,000




Gear R

1401 | Saipa

zero (representative price)

178,188,000




R plus automatic

1401 | Saipa

zero (representative price)

288,114,000




S gear

1400 | Saipa

Zero

223,000,000




S gear

1401 | Saipa

zero (representative price)

184,830,000




S gear

1401 | Saipa

Zero

233,000,000




Source: Bama