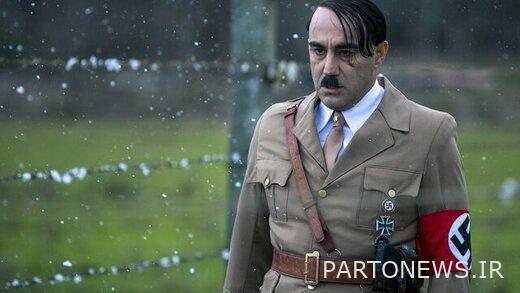 Mohammad Ahmadi believes that it is not known from which source the videos are leaked and even Telegram does not give us the answer to track the leaked version of the videos.
Charso Press: These days, every day we come across a new list of names of banned films, films that do not get resolved, are not released, just remain at the back of the screening queue, or are leaked like "Leila Brothers" and "World War III". The most worrying thing about today's cinema is not the banned films, nor the films that are denied permission for no reason, nor the films that are released in the queue. The issue that has increased the concern about the state of cinema is less than a month ago, close to Nowruz, when the original, albeit illegal, version of the popular film "Leila Brothers" was released.
Part of the aspects of leaking a film is material and economic, and the other part is moral and credit damage. When an investor spends money to make a work, he naturally looks for its return, but if his film is banned or leaked, and he does not get his initial capital, he will no longer have the funds and desire to invest again.
The other part is that a group gets together and makes something and they want to see the results of their hard work and when that doesn't happen, all those artists and production team members get frustrated. This incident of leaking or confiscation of films has both material and moral damage. As long as we prevent the audience from going to the cinema, this means damage to the cultural layers, and it also leads to a decrease in the audience.
On the pretext of leaking the films, especially "Leila Brothers" and "World War III" in less than a month, we interviewed Mohammad Ahmadi, a member of the producers' union and the secretary of the film smuggling working group, which you will read below.
The first question that has been created for everyone is that the original version of the movies is in the hands of a few people and the cinema organization, how can it be leaked and smuggled under these conditions?
I don't have a reason for it, and the reason for its leak is illogical, and that makes us ask what you are doing when the original version of the film is leaked, or who is the original version of the film that is leaked so easily, and in my opinion, it is the best The thing is, when the producer gives someone a copy of the film, he puts a mark on it in the laboratory so that it can be determined where the film was leaked and then he can do the necessary follow-up, this is one way; But since we are not part of the copyright law, we cannot follow this story in a wider collection.
Currently, who or what institutions should follow this story?
The Ministry of Guidance should be in charge of this matter; But they were not very active and influential. In a period of time, with the cooperation of the police, they were able to control a part of the film smuggling story, but currently, due to the wide range of films available and in the formats that exist, film smuggling is easily done. This happens in cyberspace when there is a digital version of movies with different qualities. On the other hand, it is a question of culture, many of our people don't really know that watching a smuggled movie is a mistake and it is a kind of theft. Because the creators of a work are looking for their capital to return. In addition, this work is wrong from the Shari'a and customary point of view. I think if we explain this issue to people and make it a culture, at least when a pirated version of a movie is released, a large part of people will not watch it.
One issue that exists is why films that were expected to have a large audience and experience good sales suffered this fate? In fact, there is a hypothesis, and that is that the release of this version of the films is completely self-inflicted, so that the cinema will decline and be destroyed. Are you aware of these issues?
I am not very pessimistic and I hope that it is not really like this, because if it is like this, one really loses motivation to continue and we also look positively. In my opinion, there are some shortfalls that could not have happened, but it happened. A number of factors are also influential in creating this situation, for example, a film like "Leila Brothers" had a foreign distribution contract and when the film was released on the platforms, its original version was leaked. There should have been an effort to release this film in Iran before its foreign release, an attempt was made, but they did not agree to it and the result was the same.
With the leak of the original version of the movies, even if it is released later in the cinema, it will not be resold, so it doesn't really matter if the leaked version of the movies is collected or not.
Friends and viewers who are moviegoers will still go to watch these movies and this movie will get at least seventy percent of the sales. The only point is that it takes time to release this film, not to release it immediately after the film is leaked, because the film will actually lose its audience; But when the distance falls, the sales situation will be better.
How likely is it that these videos were leaked because of personal animosity?
Since we do not know where this video was leaked, we cannot comment on this matter. There are all these authorities and authorities, but they don't know where this film was leaked from. There is one point, this film was initially transferred from Telegram, in the past whenever this happened, we used to write to ask them to remove it from the channels, but now, no matter how many emails they send to Telegram, they do not respond at all and do not respond to Iran's inquiries. .
When a satellite channel broadcasts this film, and its channel's advertising prefix is ​​for Iran, and on the other hand, its owner is in Iran, how can they not arrest it?