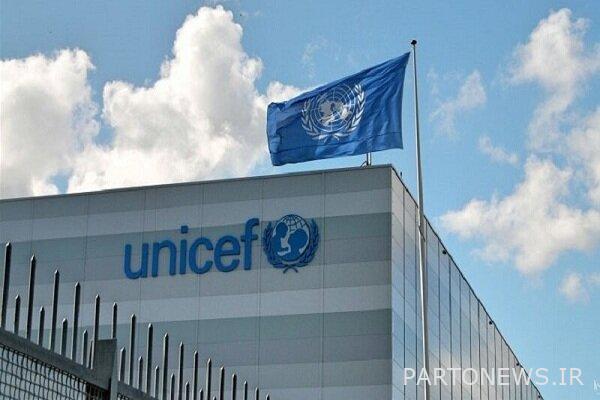 The World Health Organization's Regional Office for Europe and UNICEF's Regional Office for Europe and Central Asia have called for all schools to remain open and conditions to be safer by taking steps to minimize virus transmission. . These include providing corona vaccines to teachers and other school staff as part of the target population in national vaccination programs and ensuring that vulnerable populations are vaccinated. 19 should receive the vaccine. It is also necessary to improve the school environment by installing a better ventilation system for classrooms and to allow the formation of smaller classrooms, social distance and frequent testing of children and school staff.
67% of countries with high mortality rates keep schools open
According to the Presidential Center for Strategic Studies: Prior to the global vaccination, out of 38 countries with a mortality rate of more than 350 (per million), 6 countries temporarily closed schools completely, while 24 countries ( 67%), such as the United Kingdom, France and Germany, have kept schools fully open at the peak of the second outbreak (except for global quarantine). European school reopening is likely to be in person.
One-third of the students were left alone
UNICEF also warns of the consequences of school closures for students, especially those who do not have access to e-learning. . Two-thirds of those countries are in Latin America, which affects 98 million students. Of the 14 countries, Panama has closed schools altogether, followed by El Salvado, Bangladesh and Bolivia. As we enter the second year of the Covid 19 epidemic, education communities around the world need a consensus to ensure that schools continue to work or to prioritize school reopening, and no effort should be spared. The closure of schools has left more than a third of students without access to distance learning facilities. The number of students dropping out of school is increasing to 24 million, which has never been the case over the years. Unfortunately, we are witnessing the disappearance of hard-earned education achievements.
A recent study by the Organization for Economic Co-operation and Development (OECD) in collaboration with UNESCO and the World Bank on the Pisa test (which measures the quality of the education system) found that countries with higher school closures during the corona were among the countries measuring progress. Education is low, and countries that have kept schools open, such as Germany and Finland, have performed well in Pisa.
Many European countries opened schools
The Iranian Institute for Educational Studies has also reported on a variety of countries' policies for reopening schools, the start of which depends on the extent of virus control, but growing economic concerns and the potential for long-term absenteeism have caused educational systems to Reopen schools despite complete lack of virus control. Many European countries completely reopened schools last school year at the beginning of the 2020-2021 school year (August / September 2020). In the UK, primary schools (5-11 years old) were encouraged to start in small groups on 1 June with the help of plastic containers, and 11-10 year olds were expected to attend school from 15 June. With the approach of using plastic containers that helped students have more limited contact with others, they returned to school.
Reopening of schools in the UK
Students in the UK have returned to school since September 6 this year. The current reopening also removes the requirement to wear masks and quarantine, but all high school students are invited to undergo regular rapid coronavirus testing every three to five days.
Germany also opened schools last year, but banned students from associating with other groups, as well as banning sporting events and music concerts in schools.
Norway categorized school traffic last school year with a three-color scheme. Schools with green lights acted like normal hours, yellow meant that schools should reduce communication at school and increase health guidelines, and finally, red indicated that schools should reduce the number of students, and Diversify school hours. Social distancing is observed in Norwegian schools and the number of students in each class is limited to a maximum of 15 people.
Reopening of Indian schools after 18 months of closure
Indian schools reopen after 18 months of closure from September 1, 2021. The Indian government emphasizes the need to reopen schools for poor students who do not have access to the Internet. Fifty percent of the students can attend the class, and the first to eighth students of Delhi schools will go to school in the next two weeks.
With the reduction of Crohn's restrictions in Zimbabwe, an African country, the government decided to restart school education; A Zimbabwean government spokesman said education in some classrooms would begin on August 5, adding that education in institutes and colleges would continue online.
Reopening of all schools in Turkey
The 2021-2022 academic year in Turkey began on Monday, September 6, under the strict measures of Corona with the presence of 18 million students and more than one million teachers. They started, enough masks are provided by the Ministry of National Education in all schools, hand washing facilities with soap and water are provided for frequent school cleaning and hand hygiene of children, teachers and other school staff. In addition, the required amount of hand sanitizer will be used in common school areas.
Necessary measures have been taken regarding the distance between students and how to eat, exercise and play. On the opening day of the school, a form of information will be provided to parents so that they can share their information in case of possible illness.
In France, the reopening of schools is scheduled for September 2, and health protocols will be implemented at level 2. The air conditioning system, having a mask inside the classroom and the limited presence of students in the classroom will be mandatory. The reopening of schools in France has taken place after a positive case of coronary heart disease was observed among students in each class.
Reopening of schools in America
The United States has reopened its schools, and different states have issued different guidelines on whether or not to use a mask; The governor of Florida has announced that schools that make masks mandatory will be barred from the state budget.
U.S. students closed shortly after school reopened due to a re-outbreak of coronation, with more than 200,000 children and teens in the U.S. relying on a coronation positive last week, according to available data. Also last week, more than 19,000 children were hospitalized, an unprecedented record.
The American Academy of Pediatrics says the number of children with coronary heart disease has more than quadrupled in the past month. This statistic has raised concerns about the reopening of schools, but experts believe that a significant part of the increase in cases of the disease in schools is due to non-compliance with health protocols.
.