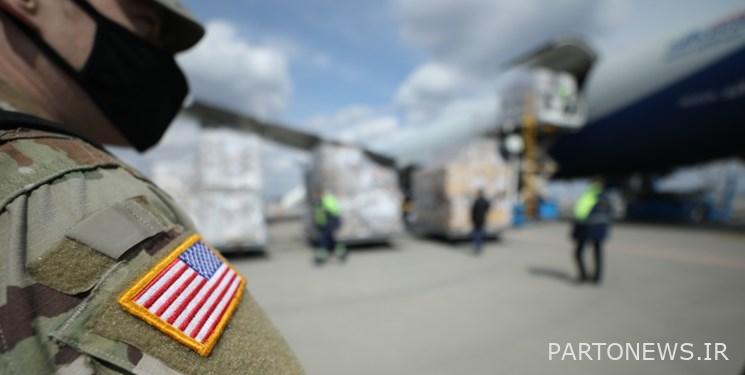 According to Fars News Agency's International Group, Jack Dech, a military and security news analyst at Foreign Policy, tweeted the number of US military aid to Ukraine since the beginning of the conflict.
"The United States has provided more than $ 6 billion in military assistance to Ukraine since Russia's full-scale invasion of Ukraine," he wrote.
He went on to announce the US troop figure for Ukraine until June 23 (February 2): February 25, $ 350 million; March 12, $ 550 million; March 16, $ 1.35 billion; April 1, $ 1.65 billion; April 5, $ 1.75 billion; April 13, $ 2.55 billion; April 21, $ 3.35 billion; April 24, $ 3.67 billion; May 6, $ 3.77 billion; May 19, $ 3.87 billion; May 31, $ 4.57 billion; June 15, $ 5.57 billion; And June 23, $ 6.02 billion.
The US Department of Defense announced on Friday morning the allocation of $ 450 million in new security assistance to Ukraine. The Pentagon said in a statement that the aid was intended to meet Ukraine's vital needs in the war. According to the statement, this is the thirteenth order to withdraw equipment from Pentagon reserves to be allocated to Ukraine from August 2021.
The United States has provided about $ 6.8 billion in security assistance to Ukraine since Joe Biden took office, according to the Pentagon statement. Of that, $ 6.1 billion has been sent since the Russian invasion of Ukraine began on February 24. The United States has sent more than $ 8.7 billion in aid to Ukraine since 2014.
Russia ordered a military operation in Ukraine on March 26. This development came days after Moscow formally recognized the independence of the Donetsk and Luhansk republics in eastern Ukraine. Russian President Vladimir Putin has said his military operation is aimed at "demilitarizing Ukraine" and "de-Naziizing" the country. Russia has also said that Ukraine has not fulfilled its obligations under the Minsk agreements reached in 2014 and 2015 to resolve the dispute between the separatists and Kiev.
Western countries, especially the United States and Britain, have sent large quantities of weapons to Ukraine since the beginning of the conflict in Ukraine, including surface-to-air missiles and anti-tank missiles. Russia has repeatedly warned that such actions would fuel the conflict and eventually engulf Europe.
Earlier, Russian Foreign Ministry spokeswoman Maria Zakharova said in response to the approval of a new $ 1 billion US military aid package for Ukraine that the new US military aid package for Kiev threatens not only the European Union but also Ukraine itself. "Of course this is," the Russian diplomat told a news conference [کمک‌ها] It is a threat to everyone. First, for Ukraine itself, where the conflict from a Western perspective must continue for a long time. Secondly, this [کمک‌های نظامی] They are a threat to Europe because these weapons return to the continent through the black market.
End of message /
Suggest this for the front page