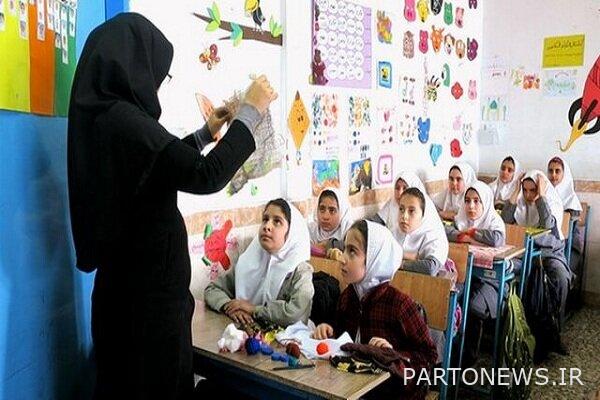 Mehr News Agency, Provinces Group – Mohammad Akhoondi: The purchasing forces of Damghan education service are facing many job and livelihood problems. Of course, most of their problems are at the national level, but another part can be solved provincial and city.
70% of Damghan's education purchasing staff are women and they are going through stressful days due to problems. They are not optimistic about the future of their work, while they have a minimum wage that does not cover the daily needs of these forces, but they continue to teach like the formal education teachers in the classroom.
We have worked for 8 years
Rezaei, one of the purchasing forces of Damghan education service, who has a relatively long history in education, told Mehr: "We are 22 service personnel who have been teaching for eight years." During this period, not only did our situation not get better, but it also got worse.
Zahra Rezaei, stating that, unfortunately, instead of concluding a specific contract with these forces, salaries have been provided to us in the form of tuition fees, in exchange for teaching hours, emphasized: 500 Tomans and 28 thousand and 500 Tomans per hour in the master's degree, which is really a great injustice against the service forces of Damghan education.
"Deposit insurance is 23 days for us and 30 full days will not be paid," he said. It is paid, which is a clear example of injustice against the service forces.
Ms. Koosha, another member of the Damghan Education Service, told Mehr: "We work for 2.5 million tomans a month, while other teachers earn the same amount of 4.5 million tomans, but living conditions for It has become hard and difficult for us because one million tomans of this amount is spent on a nurse to take care of the child and another 500,000 tomans is spent on transportation, and another 600,000 tomans are spent on buying a house and internet for teaching students in virtual. And… becomes.
He added: "More importantly, unfortunately, the authorities do not pay us for the internet and we have to pay at our own expense. Can this amount be continued with a small balance?"
There must be justice
Fath'alian is another purchasing force of Damghan education service, who said in an interview with Mehr: "We teach service forces in Dibaj, Kalateh Rudbar and Damghan urban schools, and the cost of transportation to Dibaj and Kalateh Rudbar is borne by the forces." It is a service and from the salary we receive, only 500,000 Tomans remain for us and we will continue our activities only in the hope of employment.
He said that there are 22 of us, one of whom is a gentleman and the other seven are included in the self-sacrifice and employment plan, but the rest are undecided, adding: "We work with low salaries and many problems only in the hope that maybe one day employment." And reduce our problems.
Fatemeh Chenari, another serviceman, made a similar claim and told the Mehr reporter: "In October, we are in a state of uncertainty every year and we are in a job crisis throughout the year to stay or go. We do not know which school to go to and where and on what teaching basis." And maybe we do not need and we have to go.
"If there really is to be justice, what good is this justice for all sections of society, and we also love and respect the job of a teacher, and our minimum demand is that the authorities take care of our job stability," said the service purchasing teacher. Let them worry about the students' academic advancement in the summer, not worry about staying or leaving!
We have the minimum wage
Another pious teacher of Damghan Education Service Shopping points to other problems and says: We teach students in this community and it is unfair to have a minimum salary and 23 days of our insurance is paid and our publication is to one Achieve job stability and education support us practically and at least hear our voice and pursue our just demands.
He added: "I suggest that the contractor should accept the responsibility of being able to pay the salaries of the forces, and now for about three months we have not received the salaries of the service purchasers and our insurances have not been paid, and in case of illness Our wives use it and we hope that our voice will reach the top officials of the country, members of parliament, provincial and city to solve our problems.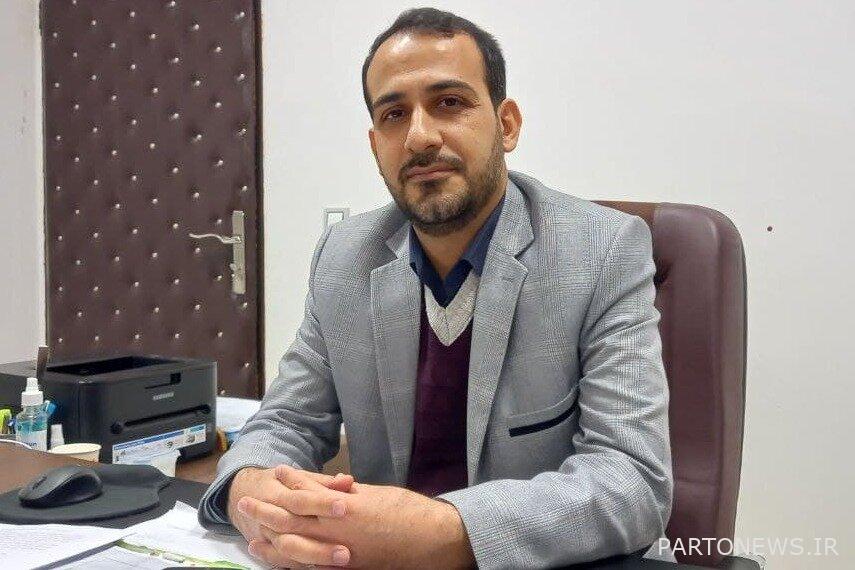 We have been following the problems
Sayed Meysam Heidarhai, director of education in Damghan, in an interview with Mehr, said that there are 22 people in the support package of the city. We are following up to fix it.
Heidarhai stated: During these years, a support package contract is concluded in the center of Semnan province and most of Damghan city education has a supervisory discussion on good implementation. We have a lot to address some or all of these concerns with follow-up.
He added: "Regarding the use of forces and other cases, we have always tried to follow the instructions, which happened and we have followed the rest of the concerns of our colleagues, but I hope we will have good news in this regard soon. Of course, we have tried to address some of these concerns." Let's transfer and we hope that their problems will be solved with continuous follow-up.
Problems of teachers and relationship with the quality of education
According to education officials, it is not clear when the problems of service purchasing teachers will be resolved.
On the other hand, the purchasing forces of education services, of course, face similar problems in other parts of Semnan province, and in addition to job insecurity, they do not know every year in October when and for what student they are going to study. It also causes an educational decline, and therefore education in Semnan province must take urgent action in this regard, because the problems of teachers buying service are actually related to the quality of education.
Although this group has always been committed with a very high work conscience, but until the problems of teachers are not solved, we can not use 100% of the power of this group, so we must see that the decision of the General Department of Education of Semnan province for these teachers and especially What about trade union and professional issues?
.