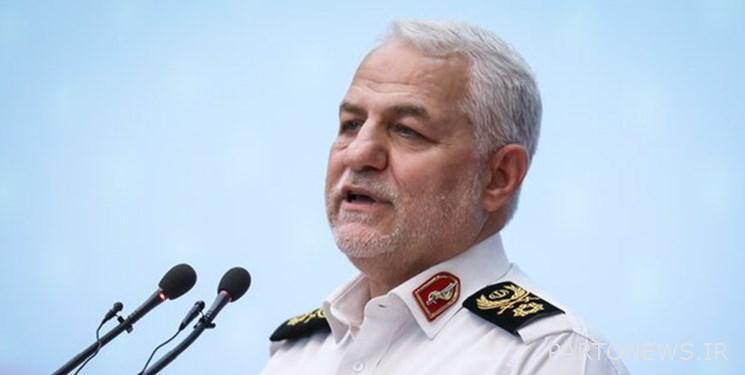 According to Fars news agency's police reporter, Sardar Seyed Kamal Hadianfar, the head of the country's traffic police, said at the fourth conference of women of Farhangyar traffic, stating that we have 38 million vehicles and 51 million people with driver's licenses in the country, he said: "If discipline does not prevail and the police as If the officers are not present, we will witness accidents every day.
The head of the country's traffic police stated that the indicators of development are traffic discipline and the reduction of accidents. It was once said that there are three factors involved in the occurrence of accidents: human, road and vehicle, but I believe that the five factors are management, road and vehicle. And man and education play a role in this field.
Stating that the politicization of roles and provision of resources are mentioned in the law, but it is not sufficient and necessary, he clarified: The law foresees that the Supreme Council of Safety in Traffic Transportation must have a meeting with the President.
Sardar Hadianfar pointed out that some driving laws need to be reviewed with new conditions and said: 17,000 people die in accidents every year in the country.
Referring to the need to improve the quality of domestic cars, the traffic police chief said: Many drivers in Iraq do not have driving licenses, but despite this issue, due to the better quality of cars, the number of people killed in accidents is less.
He mentioned the role of women in improving traffic culture and added: We have 85 million people in the country, all of whom are traffic users because they are either drivers, passengers or pedestrians.
end of message/
You can edit this article

Suggest this article for the first page