Economical
Housing
What is the loan of the National Housing Movement? / People can not afford to pay the housing installments?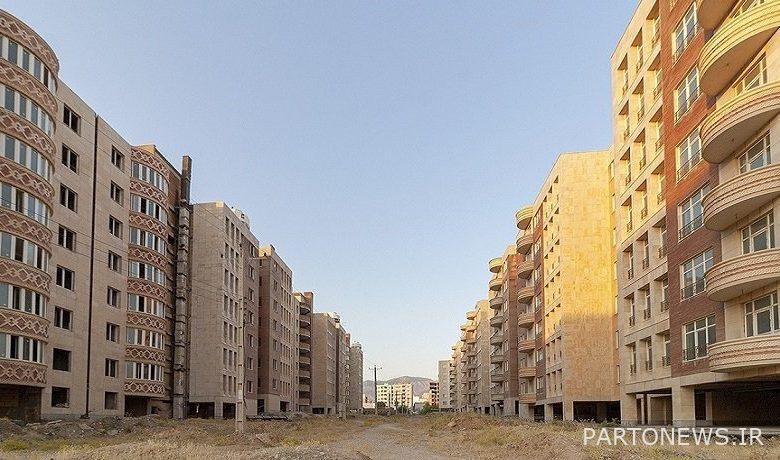 According to Tejarat News, there are already 2.5 million people queuing up to become homeowners in national housing. These applicants are supposed to pay a monthly installment in exchange for construction facilities, not purchases.
The older news of the National Housing Movement had set the minimum amount of these facilities at 1.8 million Tomans, but in the new news, the amount of monthly installments is between 3 and 4 million Tomans. However, some economic critics are skeptical that due to the forthcoming economic fluctuations, the price of installments will remain unchanged until the end.
In this regard, last night, a number of Tejarat News audiences expressed their views and opinions.
Consistent audience
A group of recorded comments is intended for audiences who have a positive view of this project and previous similar projects:
"Our name, which has not been understood yet, I do not know why we are all teachers to each other.
"I registered for housing, but like the last time, I was rejected for no reason. There is no way to protest or pursue."
"We, who have seen closely, do not care about building this national housing, now you want to calculate that two million people in the cities are renting a house. You want a house for three tomans now.
"Mehr housing failed? "The best plan was to house ordinary people in Mehr housing."
"I wish it was renewed, we would register"
Are mortgage installments high?
In front of this group of audiences, there was a wider range who had different views, and their main complaint was the heavy installments set for becoming a housewife through the National Housing Project:
"Mr. President, do you expect the head of a family of five with a disability to become the owner of a house with what income?
"Where can we pay for a 4 toman tower, not to pay for bread and yogurt, now let's pay in installments"
"Hello, the installment is heavy." "I do not want a word home"
"Hello God, I am a servant of poverty and the guardian of children. I did not remember that I could not pay the installments.
"If the housing of the National Movement is not a way for us to have a house, what is the situation? We are tenants ourselves. We have to pay at least 3 tomans in installments on the other side. If we had this money, we would have a house ourselves."
Is the National Housing Movement project a show?
"Do the brothers not know or is their goal just a show? A person who is now a tenant and has two tomans left in his house money and fish rent and is added to his debts every month, is he able to pay 3 to 4 tomans a month? Do you have forty million dollars in the bank? "Can such a person be without a returned check?"
"Like Mehr housing, I only belong to those who have money. I matched the money in front of the current house where I was sitting and got stuck in the rent of the house for 3 tomans a month. "I want to pay less for my blood, if not how much we earn per month and pay the national housing installment."
"There is no installment, it can be fixed somehow, its initial income is heavy. Who has to pay 40 million every 6 months?
"Well, we registered, but we regretted that the installment could not be paid."
"For example, this plan is for a class of society whose financial means do not allow them to become housewives. Sir, if I had that much income, I would pay 3 or 4 million a month that I had already bought a house myself. "Well, I canceled."
"Tell me, with a 350 toman welfare pension, how can you bring cash and a bad installment when it does not reach bread and potatoes?"
"Where can we get the money? The only money left for us is rent. Only God can give us a tenant. Only God."