Economical
Housing
With less than one billion tomans, can you buy an apartment in Tehran?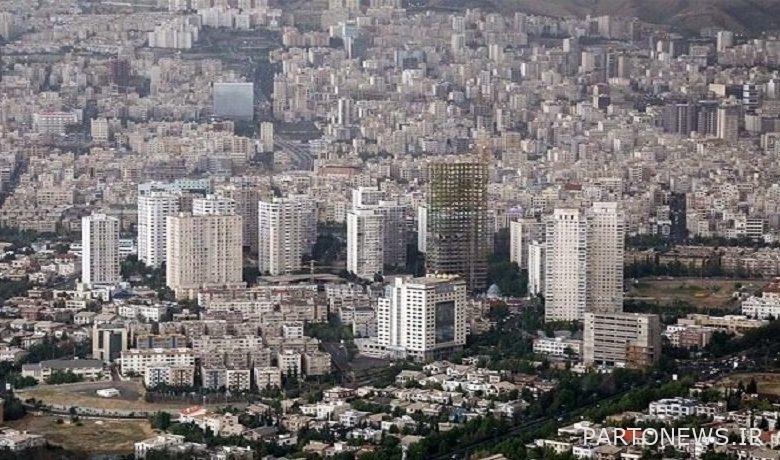 According to Tejarat News, according to the report central bank In May 1401, the average price of one square meter of residential unit traded in this month through real estate agencies in Tehran is estimated at 36 million and 350 thousand tomans, which compared to the previous month and the same month last year, respectively, increased by 1.6 And shows 26/2 percent. Conditions Buy an apartment Where is it in Tehran?
In general, housing prices have risen significantly in recent years. With this situation, is it possible to buy an apartment in Tehran for less than one billion Tomans?
According to the search of Tejarat News reporter among the ads for the sale of housing and the apartmentThere are still houses with this price in some areas.
An advertisement shows that an apartment in Chitgar area is for sale for 910 million Tomans. This apartment is located on the ninth floor and has an elevator and storage.
The price of a 33-meter apartment in Piroozi area, built in 2001 with a bedroom, is set at 810 million Tomans.
Another apartment in Rumi is for sale for 940 million Tomans. It has an area of ​​54 meters and is located on the third floor.
An apartment with 40 square meters in Nawab costs 940 million tomans and does not have an elevator. This case is located on the second floor.
An apartment in the fourth floor of Moshirieh area, without elevator and storage, is sold for 890 million Tomans.
Also, an apartment in Jeyhun with 55 square meters and built in 2009, is priced at 900 million Tomans.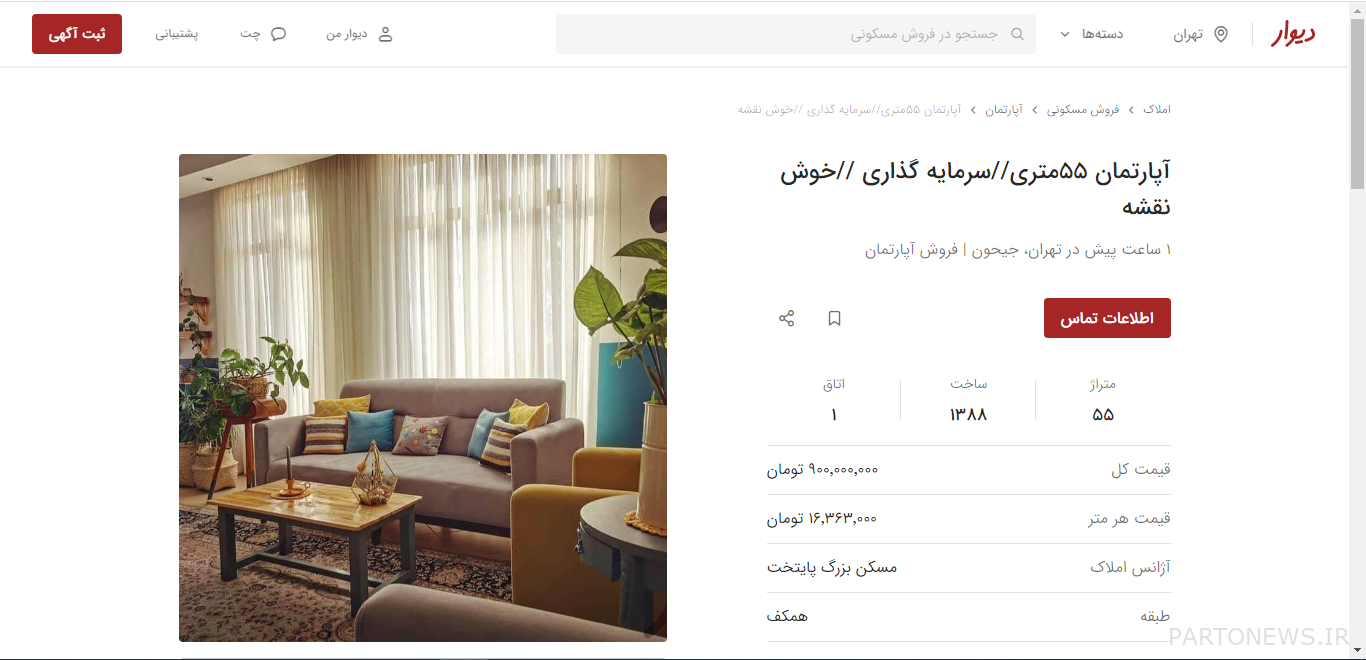 Average buying and selling prices in the 90s to 1401
According to Borna, information taken from the country's real estate transaction registration system shows the average purchase and sale price of one square meter of a residential unit in Tehran in May:
1401 equivalent to 36 million and 247 thousand tomans,
1400 equivalent to 31 million and 296 thousand tomans,
1399 is equivalent to 24 million and 29 thousand tomans,
1398 equivalent to 13 million and 330 thousand tomans,
1397 is equivalent to 8 million and 241 thousand tomans,
1396 is equivalent to 4 million and 822 thousand tomans,
2016 is equivalent to 4 million and 372 thousand tomans,
1394 is equivalent to 4 million and 141 thousand tomans,
1393 is equivalent to 4 million and 176 thousand tomans,
1392 is equivalent to 3 million and 954 thousand tomans,
1391 is equivalent to 2 million and 964 thousand tomans and
1390 was equivalent to 2 million and 41 thousand tomans.