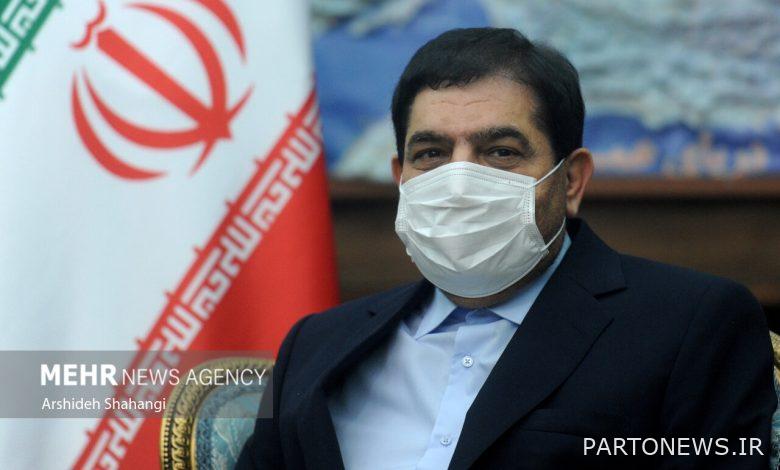 According to Mehr News Agency, in two separate meetings with the presence of "Mohammad Mokhber", the first vice president and managers of medicine, treatment and insurance, as well as the board of directors of the country's drug syndicate, issues and challenges regarding drug production and distribution in the country were discussed. Necessary decisions were made to reduce the existing problems.
The first meeting on pharmaceutical fiscal policy was attended by the Minister of Health, Treatment and Medical Education, the Acting Minister of Cooperatives, Labor and Social Welfare and the Vice President and Head of the Program and Budget Organization, and the second to support the domestic drug industry with members The board of directors of the country's pharmaceutical syndicate was held, referring to the government's decisions and programs regarding the organization of pharmaceutical products and the allocation of support grants to this part of the country's industry, emphasized: Patients, especially certain and incurable diseases, are among the policies pursued by the government to avoid imposing new drug costs on the household budget.
The First Vice President also referred to the actions of the 13th government in completing 80% of the electronic infrastructure and free coverage of the uninsured in the country and added: "This is one of the honors of the 13th government, except for a small part of the society that requested They do not have health insurance, all people without insurance, especially the vulnerable and low-income groups are covered by health insurance.
He also praised the domestic drug-producing industries, which, despite the existing problems, have committed to helping the government to provide medicine and the lives of the people, stressed: Establish and support drug manufacturing companies in solving drug production problems.
In these meetings, it was decided to strengthen and pay the debts and arrears of the country's insurance organizations in order to control the payment out of patients' pockets, all drugs will be covered by insurance in a gradual manner and the claims of the country's insurance organizations will be paid as soon as possible.
Review of fiscal and monetary policies, inclusion of 250 essential drugs in the list of insurances, pathology of the subsidy repayment mechanism, keeping patient payments and all non-insurance drugs fixed, covering incurable and special patients, and government programs and policies in support of One of the pharmaceutical companies in the country was one of the topics that were discussed, reviewed and decided in these meetings in order to keep the price and abundance of medicine constant.