social
Welfare and Cooperation
Workers are 60% of Iranian society / Efforts to improve housing for this group – Mehr News Agency | Iran and world's news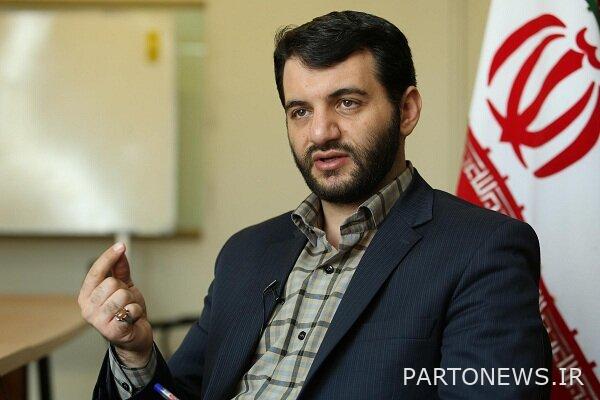 According to the Mehr correspondent, Hojjatullah Abdolmaleki, before noon on Monday, at the ceremony of renewing the pact of the working and working society with the ideals of the late Imam, spoke about the role of workers in the revolutionary struggle and the holy defense and construction of the country. The martyr has dedicated himself to the revolution and the country, and he still bears the main burden of building the country.
He pointed to the importance of workers in the statements of Imam Raheel (RA) and said: "In the statements of Imam Raheel, there are few places where there is no name of workers and today in the resistance economy, workers are at the forefront."
The Minister of Cooperatives, Labor and Social Welfare stated: "During the sanctions, the actions and efforts of workers caused the failure of sanctions and the pride of the country. If there is no production, there is no worldly life and the most important element of production is labor."
He considered the element of labor and workers in Islam and the revolution important and said: "According to the order of Imam (ra), they are the ones who develop the land, and today it is one of the most important groups of the target society in the popular government of the working society."
Abdul Maleki added: "The president is always present among the workers more than any other group and went to spaces where even the ministers and middle managers are not willing to be present in these places. The president has been among the workers for years and is familiar with their problems." The thirteenth government considers itself a pro-workers government because more than 60% of the population and the pillars of society.
In another part of his speech, he referred to the living conditions and housing of workers and added: the government pursues the average construction of one million housing units per year and in this regard is a priority with workers, last year a memorandum of understanding to build 400,000 housing units We signed an agreement with the Ministry of Roads and Urban Development for the workers and we are trying to improve the housing situation of this group.
Abdul Maleki said: "The government is trying to improve the business and production environment and workers' livelihood. I also informed my general managers that their priorities should be to address the needs of workers and know that our attention and efforts in the government and the ministry to create favorable conditions for business environment." Work and livelihood of workers.