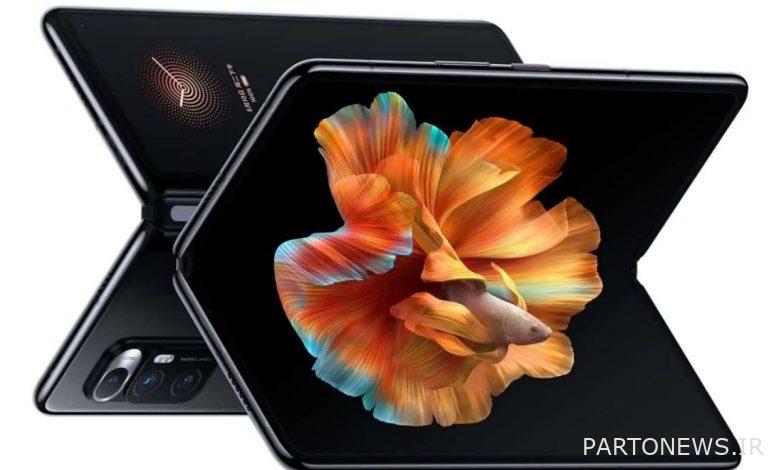 Xiaomi has not been active in the clamshell market recently and only one clamshell phone has been introduced in the company's history. However, several patents have been filed for the next Chinese clamshell phone, the most recent of which refers to a clamshell device with a detachable display.
Last year, Xiaomi unveiled its first and only clamshell phone called the Mi Mix Fold. Due to the almost long life of this device, many are waiting for the unveiling of its new generation, and Xiaomi is getting closer to such a product by registering various patents, although patent registration is not a guarantee for use in the real world.
Xiaomi clamshell phone with detachable display
According to New report, Xiaomi has introduced an attractive and new design among its patents. The invention includes a new clamshell phone that not only has a flexible display, but also a feature display. Detach from the device Also has. On the other hand, by connecting this display to the phone, its entire body will be covered.
You may be wondering if it can still be used if the screen is detached from the body. Xiaomi has been thinking about such things in this patent and therefore, from Wireless communication Use between the main body and the display so that after separation, you can still make the most of the display.
Therefore, it can be said that the detachable display contains one Separate battery It also becomes. This battery will probably be charged by connecting the display to the main body of the device. However, official and detailed details of this Xiaomi clamshell phone are not available. So it is not possible to say whether Xiaomi is really working on such a product or not.