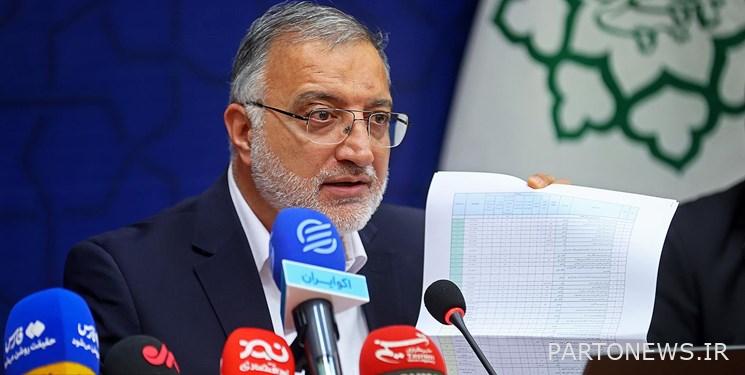 Motahar Mohammadkhani, the spokesperson of Tehran Municipality, said in an interview with Fars social reporter: "Mr. Zakani is not going to the government, but he has been going to the government for 2 years! The mayor of Tehran is currently a member of the cabinet and the president's companion."
He continued: The news that is the source of Alireza Zakani's departure from the municipality is a good decision of the government in the area of ​​reducing the social harms of the capital, which will be announced by the government after the investigations.
According to this report, Alireza Zakani said on the sidelines of Ghadir's children's celebration, which was held in Azadi Stadium with the presence of 7000 child laborers, regarding his election as the special assistant to the president in the affairs of social harms in Tehran, he said: This issue has been raised and in the specialized commissions. It is under review and it cannot be discussed until it is approved and notified in the meeting of the government board.
Also, Mohammad Amin Tawaklizadeh said at the Azadi Stadium ceremony this morning: The presidency has agreed with the proposal of the municipality to delegate its powers to the mayor of Tehran regarding working children, beggars and drug addicts, and the general aspects of this issue have been reviewed in the meeting, and each department has its own work. does, but a unit command for social harms will be established in Tehran and in this field we will reach unit management.
After Zakani's comments on the issue of social harms and assigning tasks in this field in the government, some announced that Zakani is going to leave the municipality, even though this issue was not announced at all in today's ceremony and the audio recording of this interview is available. Is.
end of message/
You can edit this article

Suggest this article for the first page