social
the environment
Chief of Police: Interaction between the police and the judiciary is the basis for improving security / Dealing with crimes and anomalies on the agenda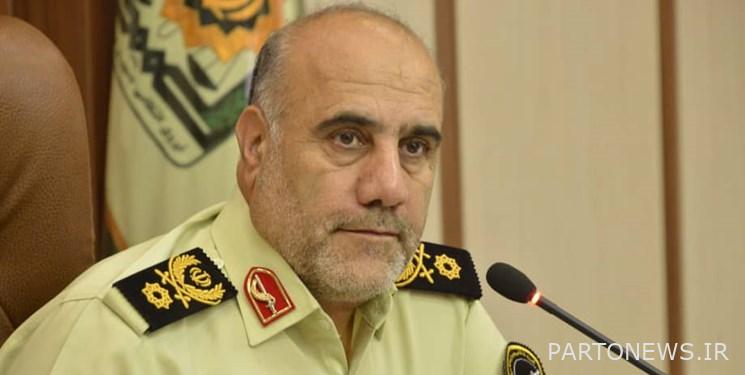 According to the Fars News Agency's disciplinary correspondent, Sardar Hossein Rahimi, the Greater Tehran Police Commander, congratulated the Judiciary Week and commemorated the memory of Martyr Beheshti, and said: "Today, the Judiciary plays a major role in confronting and combating injuries, anomalies and crimes." And certainly the cooperation of the police and the judiciary can have a significant impact on combating social anomalies.
He pointed out that the interaction between the judiciary and the police is the basis for promoting security and peace in society, adding: "Interactions and cooperation between the judiciary and Faraja are more than ever today and this interaction and cooperation can be a turning point in promoting security and peace." Be a community.
Emphasizing that Faraja and the judiciary are the two main components of ensuring the security and comfort of the society, the capital police chief said: "Today, the judiciary and Faraja work together to serve the people better and more than those who They have undermined security, social, economic, etc., and in this way, we have witnessed the erosion of many coarse-grained elements, including the king of coins and so on.
Referring to the presence of the Chief Justice of the Judiciary in the Greater Tehran Disciplinary Headquarters, Sardar Rahimi said: The presence of Ayatollah Mohseni Ejei in the Greater Tehran Command Headquarters confirms the interaction, cooperation and empathy of the NAJA and the Judiciary for a serious confrontation with the Palestinians.
The police commander of Greater Tehran pointed out: "Today, confronting economic, cultural and other crimes can pave the way for the promotion, growth and development of society, in which the judiciary and the judiciary are in the forefront."
Pointing out that the spirit of hope should be accelerated in different strata of society, Sardar Rahimi said: "Certainly, dealing with crimes and anomalies and arresting criminals shows the serious determination of the judiciary and police to defend the public rights of the people."
End of message / T86
Suggest this for the front page