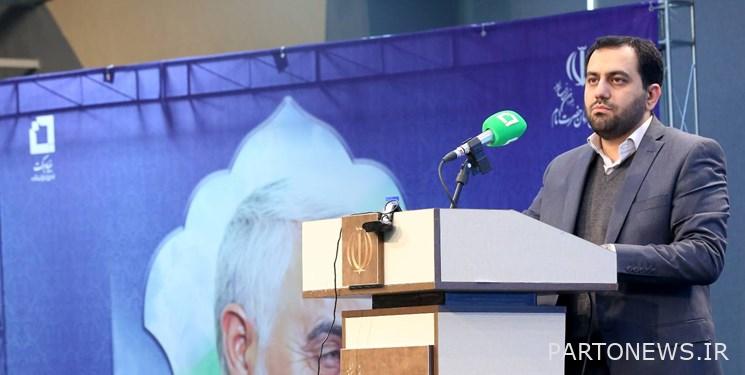 According to Fars news agency's community group, Mohammad Turkmaneh, CEO of Barkat Foundation, said: The companies supported by Barkat Foundation of Farman Imam's executive headquarters have collected 25 million dollars in foreign currency since the beginning of this year.
Announcing this news, he said: Small and medium enterprises supported by the foundation have exported 25 million dollars of their products since the beginning of this year. Mohammad
Turkmaneh continued: The products of these companies have been exported to 15 countries, including Turkey, Russia, Iraq and Afghanistan.
He stated: These products include plastic parts, ingots and zinc, wires and cables, glass, sockets and lamps, copper wire, liners, laminates, electrical household appliances, clothing and stationery.
The CEO of Barkat Foundation announced the serious entry of this foundation into the knowledge-based field and said: The foundation has started investing in knowledge-based and knowledge-based projects, according to the Supreme Leader of the Revolution's emphasis and the naming of the year by him as "Production, Knowledge-Based and Employment-creating".
In completing his explanation, Turkmaneh added: To date, cooperation memorandums have been signed with 25 science and technology parks and growth centers across the country to support knowledge-based projects, and funds have been set up to finance knowledge-based projects.
He emphasized that the export of knowledge-based products of small and medium enterprises under the support of Barkat Foundation is on the agenda.
In describing other strategic policies of the foundation, the CEO of Barkat Foundation stated: This year, we have entered the process of completing production and value chains in various fields, especially aquaculture and clothing.
Turkmaneh stated: Small and medium enterprises of Barkat Foundation are driving units in deprived areas of the country and have become a chain that helps the economic growth of villages and outskirts of cities.
He pointed out that these companies are spread all over the country, but the disadvantaged and rural areas of 10 low-income provinces, including South Khorasan, Khuzestan, and Sistan and Baluchestan, are of special interest.
According to the managing director of Barkat Foundation, this foundation has cooperated with 1,000 small and medium enterprises up to now, which has created employment for 220,000 people in deprived and less developed areas of the country.
Turkmaneh reminded: Vulnerable groups, including the disabled and female heads of households, are prioritized for employment in these small and medium economic enterprises.
end of message/
You can edit this article

Suggest this article for the first page