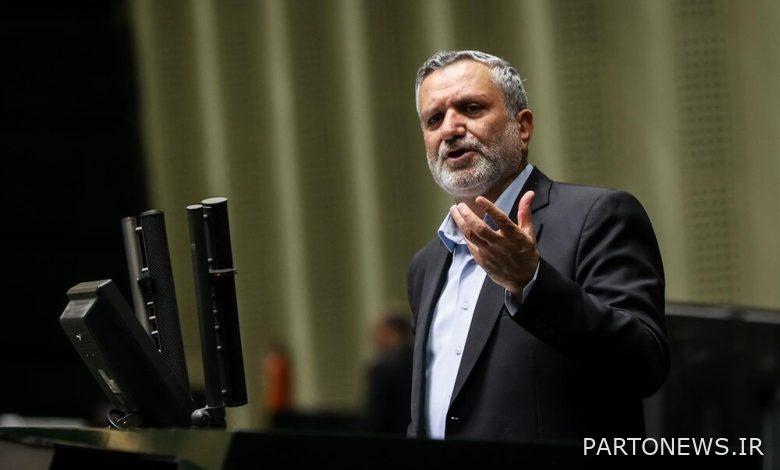 According to Mehr reporter, Seyyed Soult Mortazavi, Minister of Cooperation, Labor and Social Welfare, in the public session of the Islamic Council today (Tuesday, January 20), after presenting the report of the social commission of the parliament regarding the assessment of the challenging aspects of pension funds and the performance of related executive bodies, said: the government's determination to organize pension funds It is serious with the support of the Islamic Council.
The Minister of Cooperation, Labor and Social Welfare continued: Our work in organizing pension funds is based on the general policies announced by the Supreme Leader in the field of social security, and the basis of the work is based on the establishment of a comprehensive, integrated and multi-layered social security system.
He stated that the funds of 18 Ganeh The country is divided into two categories of funds under the Ministry of Cooperation, Labor and Social Welfare and other specialized and union funds, he said: approximately 94 percent of the target population is subject to receipts from the Social Security Organization and the National Pension Fund and the Villagers and Nomads Fund and about 6 A percentage of the rest of the population of the target community is provided with resources from other funds.
The Minister of Cooperation, Labor and Social Welfare said: Currently, reports indicate that in 1400, the support ratio of social security funds has decreased to 3.2 people, and the national pension fund is in a much worse situation than this.
He noted: In 1330, the retirement age was 56 years, and now it has reached 51 years, and the life expectancy rate was 47 years, and now it is 76 years. Also, the ratio of our support in terms of the decrease in the fertility rate is decreasing sharply, so that it reached 1.62 from 6.91 in 1338.
Mortazavi stated that another problem is the gap between pension funds' resources and expenditures, and said: "There is a very unfavorable situation in this field, to the point where our resources were 56 hemats in 2014, and the expenses were 73 hemats and 131% of the expenses have increased compared to the resources. . If we proceed with the same hand of command, we will have 759 efforts in the horizon of 1405 deficit of social security fund and country fund resources.
He said: Some laws caused the sources Mann He is not responsible for our expenses and our income and expenses are not compatible with each other. Proportioning the pensioners' salaries, which has a financial burden of approximately 78 percent, and proportionalizing the salaries of retirees and pensioners of the National Fund and Social Security has a financial burden of nearly 86 percent.